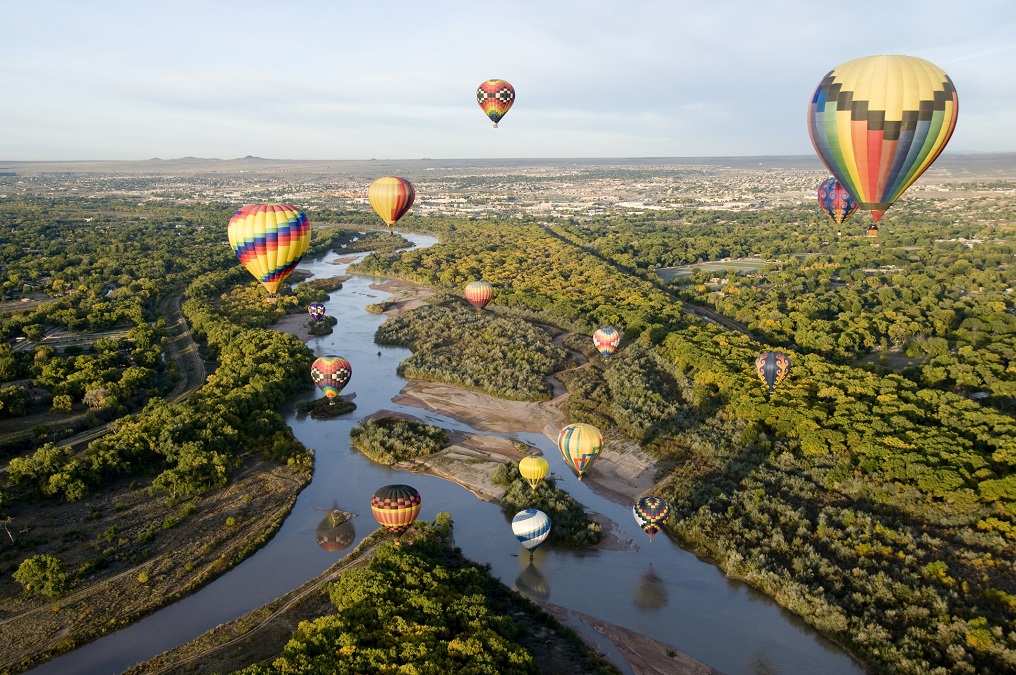 From its White Sands National Monument to its Carlsbad Caverns, New Mexico has some of the most incredible scenery in the American Southwest, but its natural beauty is just one of many reasons why the Land of Enchantment is a great location to buy a house.
To make the process even smoother, many New Mexico residents are turning to FHA loans, allowing them to avoid high down payments and save some extra cash to put back into their homes. A New Mexico FHA loan could be right for you, so continue reading to learn more.
Why Use an FHA Loan in New Mexico?
It's a great time to start assessing your home financing options due to New Mexico having a median home cost $25,000 below the national average. Many of New Mexico's residents have decided an FHA loan was the best option for them. As of April 2019, the total value of FHA loans in New Mexico was $81 million!
Benefits of choosing FHA Loans in NM
FHA loans are great for first-time homebuyers, especially those who can't or don't want to put down a large down payment.
FHA mortgage rates are typically lower than conventional mortgage rates.
FHA down payment and credit score requirements are typically lower than conventional loans
Sellers can contribute up to 6% of the purchase price or appraised value (whichever is less) towards the buyers' closing costs.
FHA loans are assumable
FHA Loan Limits in New Mexico
The maximum New Mexico FHA loan limit varies from location to location and is adjusted annually. In New Mexico, the baseline limit of $314,827 applies, but this limit can increase significantly in places like Santa Fe or Non-metro Albuquerque where the cost of real estate is relatively high. See the table below for a full list of FHA loan limits in New Mexico.
New Mexico FHA Loan Limits by County
| | |
| --- | --- |
| Catron | $401,350 |
| Los Alamos | $410,550 |
| Santa Fe | $368,00 |
| All other areas | $314,827 |
Are You Eligible for an FHA Loan in NM?
You may be eligible for an FHA loan, if you:
Have 2 years of steady employment, preferably with the same employer.
Have had steady income (or increasing income) in the past two years.
Have had less than two 30 day periods of late payments on your credit report.
Have declared bankruptcy no less than two years ago and have maintained good credit since.
Have not been a party in a foreclosure for at least three years and have maintained good credit since.
Anticipate your mortgage payment will be equal to or less than 30% of your gross income.
What Do You Need to Apply for an FHA Loan in NM?
Buyers must be able to provide the following information and documents as requested by lenders:
The addresses of all your residences over the past two years.
The names of your employers over the past two years.
W2's for the past two years and current paycheck stubs.
Your current gross monthly salary.
Your Social Security Number.
Names, addresses, and account numbers with balances on all checking and savings accounts.
Addresses and loan information of any other real estate you owned.
Self-employed individuals will need to provide personal tax returns for the past two years and a current income statement and balance sheet for the business.
Students will need to provide evidence of enrollment. If you have student loans, you need to provide verification information.
Note: Facts and figures sourced from the latest statistics available at the time of this writing including data from the United States Department of Labor, United States Census Bureau and the United States Department of Housing and Urban Development.